Goreme Balloons is one of Turkey's most experienced Hot Air Balloon and professional Travel Management Company offering "personalized service at its best ", with a commitment to total quality management.

We were the first local official licensed Hot Air Ballooning company in Turkey.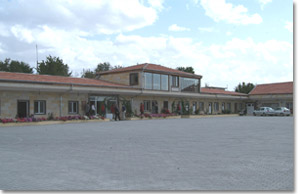 Goreme Balloons was founded in 1997 to operate hot air balloon flights in the region of Cappadocia. Since 2001, Goreme Balloons has run its balloon operations with the cooperation of the Turkish Aeronautical Association. In the same year, it obtained a Commercial Passenger Carriage License from the Ministry of Transportation (no. 2001HT-7).

In addition, our exceptional well-trained ground crew backs up our professional pilots.
We have highly experienced and licensed pilots from all around the world who speak English, Portuguese, Spanish, German and French.

Goreme Balloons owns 11 large commercial balloons with the capacity of 10 to 21 passengers at any one time and one smaller craft for 4 passengers. We store all our equipment and balloons at our own balloon port. The port is unique in Turkey and Europe and approved by the Turkish Civil Aviation Authorities. It includes open and closed storage areas for balloons, a maintenance unit and a 10 ton propane tank with quick refuelling system. An extra service we offer for foreign balloonists coming to Cappadocia is the use of our balloon port.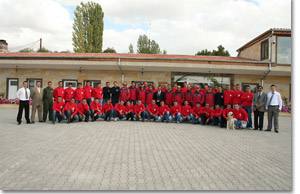 Since 1997, our business has grown rapidly year-by-year, enjoying much acclaim from tourists and balloonists combined. In 2008, 36,000 passengers flew with us (11,000 in 2004). This has earned us the distinction of being the largest growing balloon company in Turkey and Europe and one of the most well–known balloon companies in the world. This, in turn, has brought increased world-wide recognition to the beautiful region of Cappadocia and to the sport of hot air ballooning.

Our Commitment

Goreme Balloons continuously strives to improve and develop our services in order to provide our passengers with the utmost quality and best possible attention available. We take our passengers safety, enjoyment and comments seriously because they are our highest priority.

Snowball Tours is more than just another travel agency; we work as your partner in Turkey, serving you every step of the way, whatever your needs.

Postal Adress
: Sivrita

ş

mah.

Koyunyolu mevkii No:1 Ürgüp , Nev

ş

ehir 50400
Telephone
: +90 (384) 341 56 62, +90 (532) 416 64 61 Fax : +90 (384) 341 72 45
E-mail
: info@goremeballoons.com
Göreme Balloons is also proud to be a part of the following associations:

| | |
| --- | --- |
| | |
| Our pilots are members of the Balloon Federation of America (BFA) | British Balloon & Airship Club (BBAC) |
| | |
| With our REMAX balloon, we also represents the REMAX Turkey Balloon team. | Lindstrand Balloons Turkey Dealer |
| | |
| Member of the Japan Association of Travel Agents (JATA) The only balloon company in the world with such distinction. | The nominee of Skal International Quality Award 2002. |